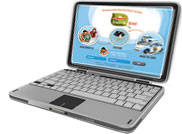 Meet your permit requirements online!
When it comes to earning your driving permit or drivers license, SacramentoTrafficSchool.com is your one-stop-shop for everything teen driving. We have both online drivers ed programs and behind the wheel driving lessons to help teens get safely on their way to navigating the challenges of the road. Check it out - we have a state approved 30 hour equivalent drivers education course that you can take entirely online.

Why Online Drivers Ed?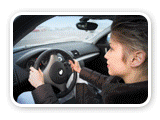 Free Practice DMV Tests
Every student who takes our online an added edge when it comes to passing their permit test: UNLIMITED DMV PRACTICE TESTS... for FREE! That's right, our practice DMV quiz module delivers an unlimited number of unique practice tests designed to help you succeed at the DMV when you take your written exam.

DMV Approved Drivers Ed Course
When it comes to drivers education courses, there are two choices: DMV Approved or NOT DMV Approved. With SacramentoTrafficSchool.com, you are guaranteed that our online driver's education class is not only DMV approved, but actually goes above and beyond the minimum requirements needed to fulfill your 30-hour equivalent driver's education requirement.

Free Drivers Ed Trial
Don't take our word for it when we say we have "the best drivers education course" out there. See for yourself with our absolutely free, no obligation free trial. You can try our entire course, less the final exam, without paying a dime or giving up any credit card information. We let your try before you buy because we truly believe that once you see our driver's ed class in action, you'll choose us!

Additional Driver's Ed Resources
Most driving schools stop their services after meeting the bare minimum requirements. Not SacramentoTrafficSchool.com - we keep going and going. We've got online driver's ed games, Drunk Driving awareness programs, ambassador programs, monthly contests and prizes, and driver's ed videos! get it all at Sacramento Traffic School.



Choose a Proven Provider
SacramentoTrafficSchool.com has teamed up with the leader in the Online Drivers Ed business: www.DriversEdDirect.com. When you choose Sacramento TrafficSchool, you get on line Drivers Ed for cheap along with the DriversEdDirect.com guarantee - the best DMV approved online drivers education courses available - now that's Drivers Ed you can count on!